Pi Day 2015 Takes the Cake!
Pi Day (3-14-15) was celebrated with a bang, a pop, and a drop this year at Skylar Hadden. Led by Science, Math, and Technology teacher Sam Lopez, Pi Day became a month-long creative and collaborative project, culminating on Friday, March 13 with a student-built carnival celebrating the concepts, math, and mathematical symbol Pi (3.1415926…).
"Pi is very trendy in our society right now," commented Lopez. "For example, the cartoon The Simpsons have many episodes and low-key jokes with Pi involved. It is a fun number to say, and it is also related to pie. This makes it easy for anyone to dive in and have fun with it even without first knowing all the underlying math."
Lopez was inspired many years ago by a Facebook group which highlighted the upcoming synchronization with the date in 2015: 3/14/15 at 9:26 was going to be epic. He also noted that small references to Pi occur in our common culture quite frequently. MIT, for example, sent out this year's acceptance letters to applicant precisely on this date and time.
The Pi Day preparation began with exploring what Pi was, that it had to do with circles, and that it was discovered by the Ancient Greeks. Then came the project challenge: each student would create a carnival game related to Pi. The spark of interest was ignited.
Just as the science fair is open-ended about how projects reflect various scientific principles, so were the game ideas. Research on Pinterest also helped students scope and narrow down project choices. Big ideas were bantered about while Lopez suggested alternatives and steered students toward ideas that leveraged their strengths. He also supported the development of a reasonable plan and execution of the plan.
Lopez kept his own developing game visible and accessible to students as a sample, showing the stages of how development unfolds. "It didn't create itself. It's a process," said Lopez.
Each student also created their own Pi Day t-shirts and chains of colored paper 50 or 100 links long in which each color represented a different digit in the sequence of Pi.
On March 13, families joined their budding mathematicians for the big Pi Day Carnival. While they enjoyed Pudding Pies and Pi-decorated cookies, game creators proudly educated the audiences about their creations and shared in the celebration of their achievements.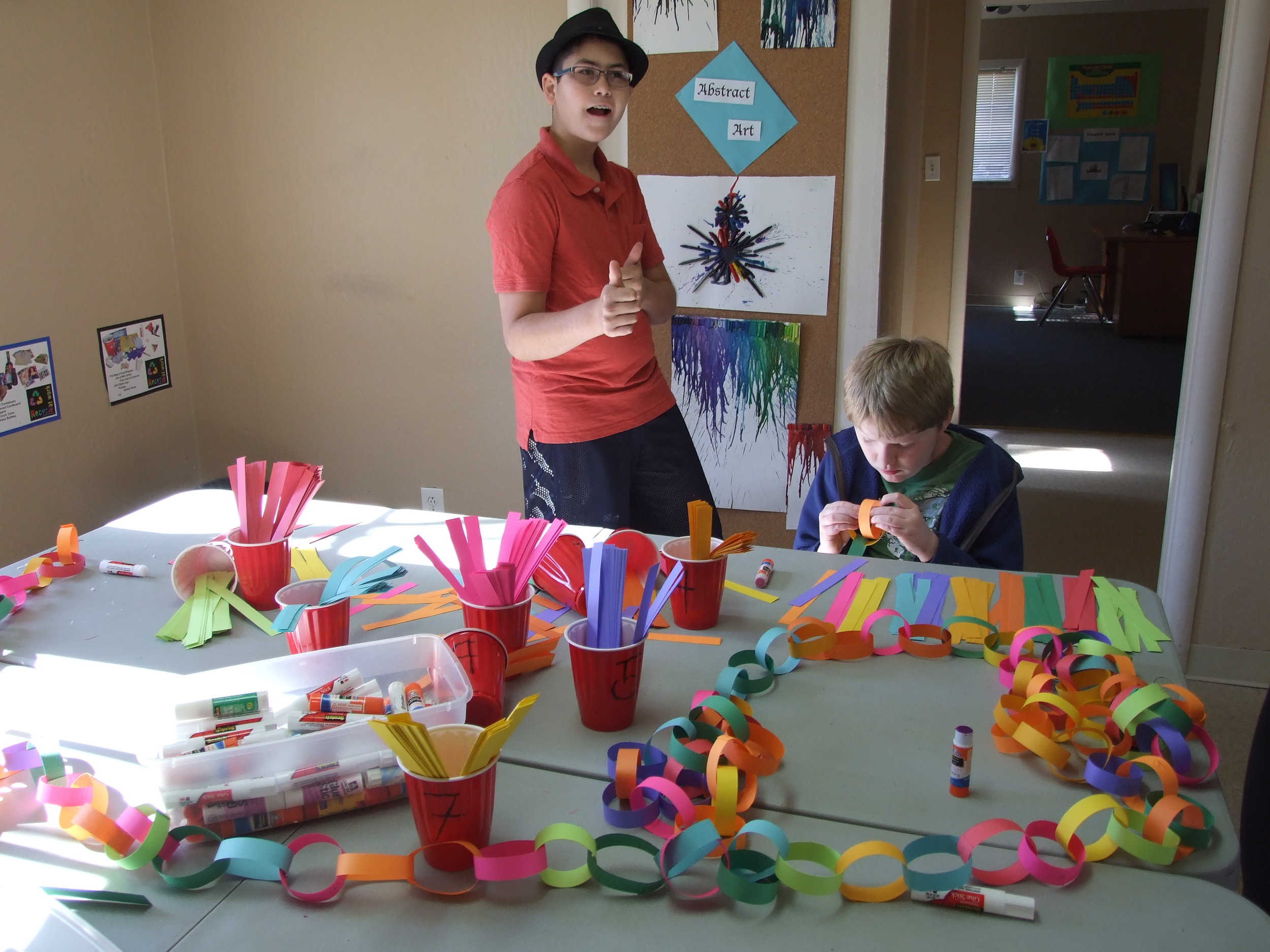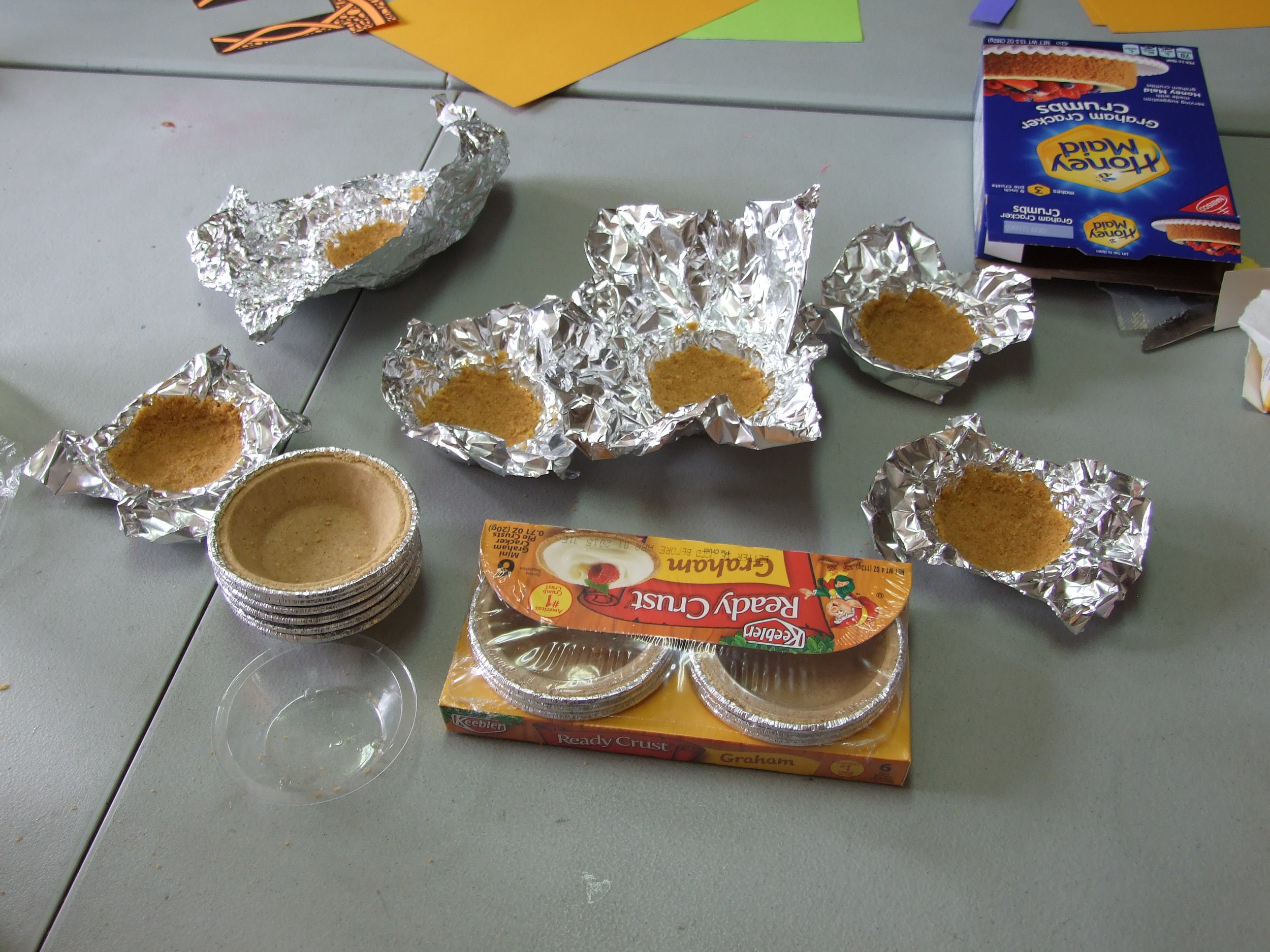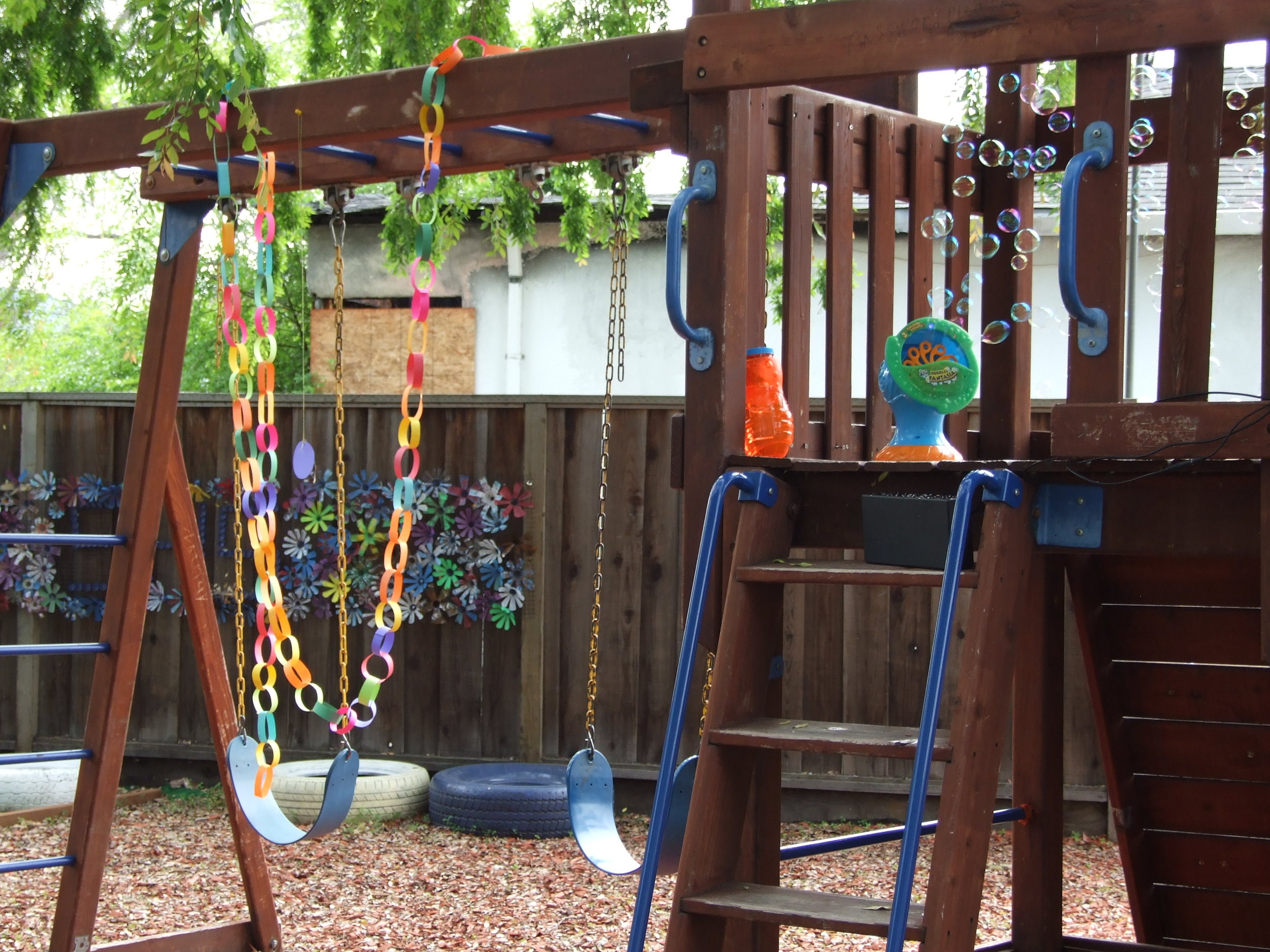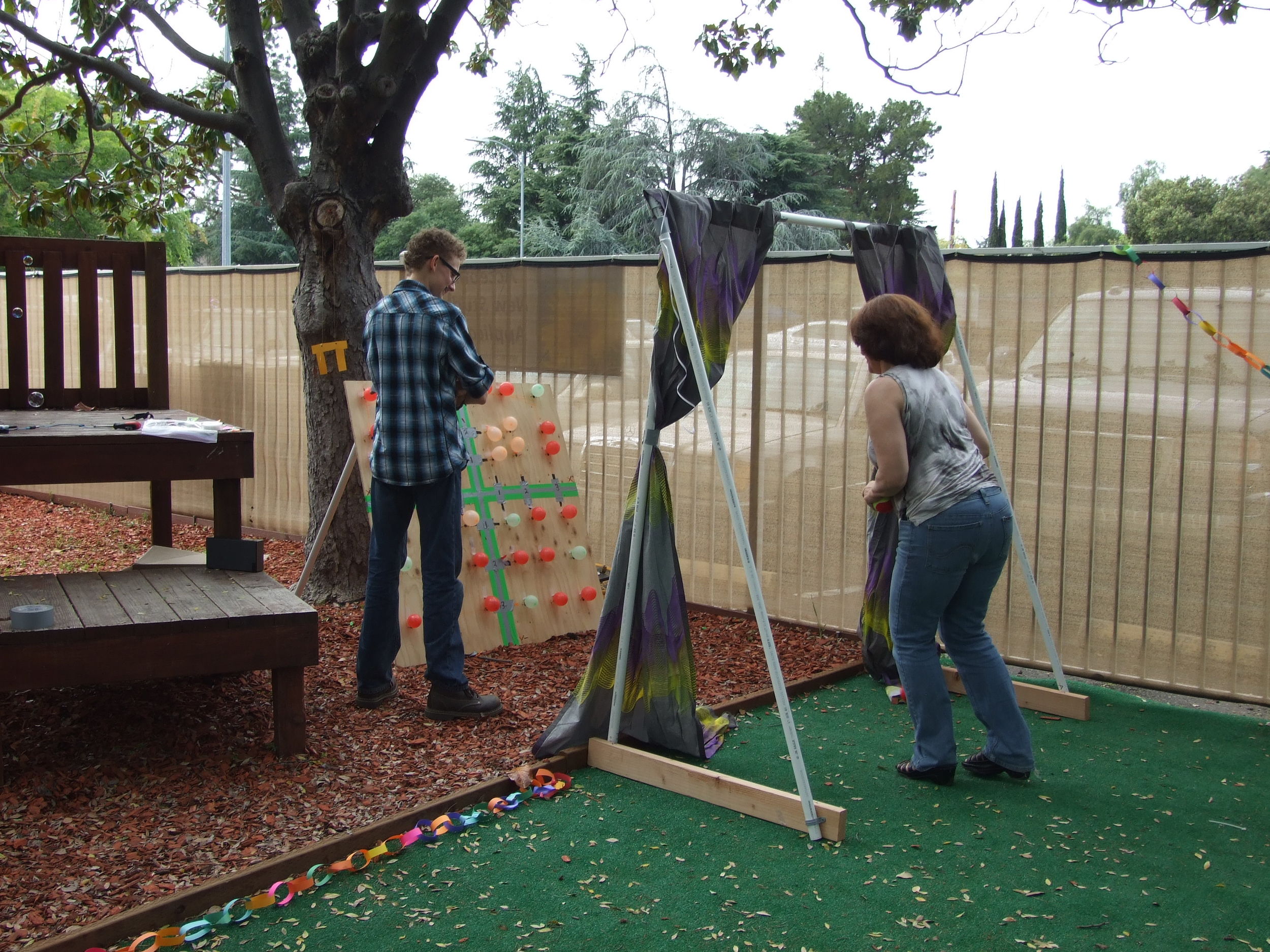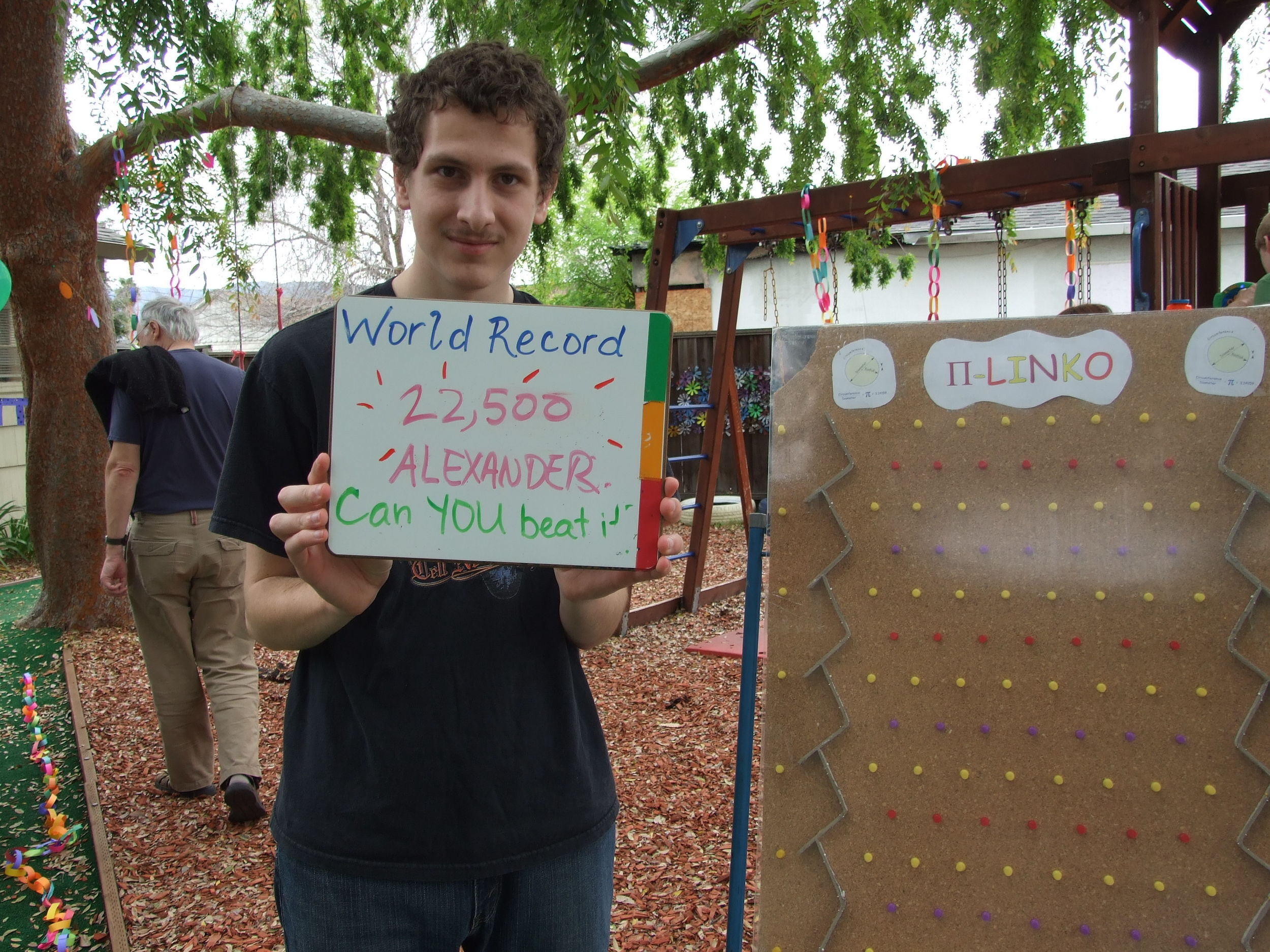 1
2
3
4
5
6
7
8
9
10
11
12
13
14
15
16
17
18
19
20
21
22
23
24
25
26
27
28
29